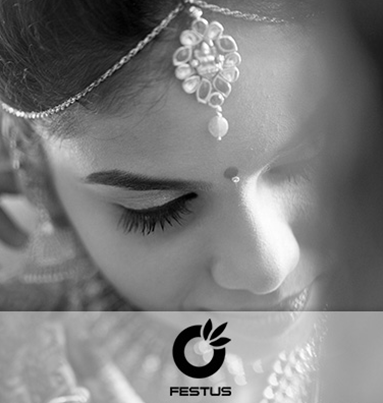 Passion as a carrier is a massive dream, making the dream fulfilled is a great effort. Keeping passion as the only hope joined hands this team FESTUS STUDIOS has a talented bunch of passionate with media as background. The heart felt positivity among the team has no decline which started to provide customers with amusements as result. It made the team to work cheerful and keep up the standards always high among their customers.
Senthil Vijayakumar the man behind the lead has started his way as a freelancer almost more than half a decade then had a thought to make it as brand and work on his passion as a full-fledged carrier. This idea flashed when he really felt the happy emotions expressed by his happy customers on his work. He then kept his engineering profession aside only to look on the happy faces every day in his life. He ensure his customers feel glad with his professionalism, patients and results.
What We Do



candid Wedding
Photography



Rental Studio /
shooting floors
Book
Now
Good days comes less in count in our 365 days calendar but special occasions are many in that less counted days ,we would like to provide everyone with our best services to book our service get in touch with us soon for your fixed days of special moments
Join us Our Team
Talent is never noticed until it's explored, with respect to that saying we believe in new talented minds. We like joining hands by providing a good platform for the young deserving individuals. We always inspire fresh talents. Join our team "AIM BIGGER REACH HIGHER". Please feel free to get in touch with us through your preferred means.
Rent a
Studio
Looking for the posh and best environment to shoot peacefully hire our studio. we provide you the best lightings and spacious place to make the best professional photography. Hire our studio to feel the professionalism.