About our
Studio
Festus Studios is a professional photography/Videography studio for hire based in Kodambakkam, Chennai.
Our studio for hire in Chennai is Comfortable, Clean and Client Friendly. We offer an ideal solution and service for both professionals and amateurs/hobbyists for fashion, beauty, glamour, pre / post wedding, modelling, family, food, product, advertising/conceptual shoots. Studio space for rent in chennai to anyone doing a small or medium photoshoot, from portraits and headshots to fashion and e-commerce. Equipment is available in the studio, including flashlights, background paper, a makeup area, changing area, and other important facilities.
Green Matte studios in Chennai | Modelling studios in Chennai | Shooting floors in Chennai
OPENING TIMES
The studio is open for hire on all days of the week with flexi-timings from 09:00 AM to 06:00 PM
Please call +91 9994443641 for bookings.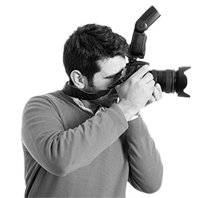 For Photo Shoots
INR 5,000 for 8 hours / INR 3500 for 4 hours / INR 1000 per extra hour + EB ( 10rs/Unit) + Assistant charge + Taxes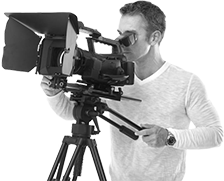 For Video Shoots
INR 10,000 for 8 hours / INR 5000 for 4 hours / INR 1000 per extra hour EB ( 10rs/Unit) + Assistant charge + Taxes
Backgrounds
Black, White, Grey, Beige (Wallpapers 9*36), Textured Dark blue (wall paint), Textured Dark green (wall paint), Textured aquamarine (wall paint), Green screen (Screen cloth 20*20).
Lights
2 x Elinchrom Master RX
2 x Elinchrom FRX-400
4 x Elinchrom FRX-200
Time
9AM till 6 PM.
Additional hours will be charged Rs. 1,000 per hour post 6 PM. This includes make-up and pack-up time.
Accessibility
Second floor on the Main Road
Parking
Ample free parking space on a first come basis
Dimensions
43 ft (length) x 24 ft (width) x 11 ft (height)
Other Equipments
1 Elinchrom Rotolux 135 MM Octa Soft Box
7 Elinchrom Soft Box (24" x 24")
1 Reflectors (24" x 24")
1 Snoot
Light Stands
There are 8 light stands available.
Air-conditioning
Fully air conditioned studio (10 ton split AC's)
Garment care
Ironing Board, Steam Iron, Hangers, Wash rooms.
Pantry
Water Dispenser, Separate dining room with accessories.
Others
Make-Up Space, Changing Room, Dinning room, Rest room, Editing room.
Three phase supply with separate sub meter for the shooting floor.
We do not have power cuts usually, and we do not have power backup to power the studio lights. In case you want an uninterrupted shoot, we can arrange separate power packs which arrive at our doorsteps within half hour.
If you are looking in chennai to hire a studio then we are the best when it comes to spacious and convenience. Whatever your needs are you will find a venue that suits your needs.